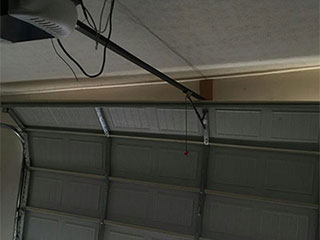 Any electro-mechanical device as complex as your garage door opener can experience some issues over the course of its life. Our technicians can help you prevent a lot of accidents from happening, as well as address malfunctions when they occur.
Understanding The Different Types
Although there are a lot of different models available today, every single one falls into one of three categories, based on the drive system they use. Chain-drive openers are a great option for homeowners who are looking for reliability and affordability, but don't mind noisy operation. Belt-drive units can be an excellent choice for those who care about silent operation, and don't mind spending a little extra for quality. Screw-drive openers can be a wonderful fit for those who want to have to do as little maintenance as possible, and don't mind a little noise.
Choosing The Best Upgrades
The main difference between the various manufacturers today comes down to specialized features. Genie and LiftMaster openers, for example use a proprietary application of rolling code technology. This feature prevents thieves from hijacking the access codes your remote and your opener use to communicate. The codes are changed each time the unit is used. Of course, there are additional things one may want to consider, such as a backup battery system, and WiFi compatibility, to name a couple. It's always best to consult with an expert before making a decision.
Opener Repair And Maintenance
Making sure your opener is regularly serviced is a great way to ensure it stays optimal. Our technicians will check its various components, from the trolley and the rail to the motor gear and circuit board, and make sure they are in a good condition. If any one of them is found lacking in some way, we will fix it on the spot, or replace the damaged component with a new one. We also perform safety sensor realignment, and always make sure to test the unit's photo-electric eyes to be certain it properly reverses when there's an obstacle blocking its path.
Don't Hesitate To Contact Us
Our team at Garage Door Repair Pleasanton is here to help you with any opener-related need you may have, from safety checks to emergency repairs. Give us a call today.
A Few Informative Answers
What is the best garage door opener?
The answer to that question changes every year as new opener models are released, but the same handful of companies (Chamberlain, Genie, LiftMaster, etc) tend to dominate the list more often than not. As of late 2018, the top rated model overall was the Chamberlain WD832KEV, according to many opinion holders, with the Genie 1035-V being the best low budget option.
How long do garage door openers last?
The average lifespan of the average garage door opener is between ten and fifteen years, but that range is somewhat reductive. Higher horsepower openers by the more well-known manufacturers tend to last longer, especially if attached to doors that are well below their maximum listed weight, and frequent garage door system maintenance will prolong the career of any type of opener.
Why is my garage door remote not working?
There could be any number of reasons, and the problem might not be with the remote control itself. If the buttons are stuck or the batteries are dead or not properly installed, you can probably find and fix it yourself with little difficulty. If the programming is glitched, the remote is damaged, or the opener's antenna isn't receiving, you may need professional help.
Count on our team for:
Part Replacement & Lubrication
Belt Drive Opener Installation
Garage Door Cable Replacement
Bent Garage Door Track Repair